Al Dhafra Camel Beauty Festival →
Camels drift between morning fog, arriving from the desert, Beduin paradise.
Floating Balance Coffee Table with Branch Leg
2 tags
7 tags
May/June 2012 Issue VERANDA
                                            Our Spider's Nest Coffee Table appears on the "Hard-To-Find" column of Veranda Magazine! Vintage versions are found on page 136, in a Hollywood Hills space designed by Kathleen and Tommy Clements, and Briggs Edward Solomon. _____ Also, in memory of Albert Hadley- protégés, colleagues, and clients of his recall and share their...
Spotted on Cover: Spider's Nest Sidetable
Our Spider's Nest Sidetables found themselves in a beautiful Westchester residence space created by interior designer Eve Robinson and architect Rosamund Young. We found them on the cover of April 2012 New York Spaces Magazine!! Check it out:
Celebrating the Best of Afghanistan
Tucker Robbins invites you to an evening celebrating the artisans and culture of Afghanistan with Zarif Design, Jali Designs and Boumi. Experience Afghan hospitality, be enchanted by the sounds of The Kin and spellbound by the fashion show, models provided by I.Am.You. Studio. Thursday, May 10th, 3:00 - 8:30 PM Fashion Show and Musical Performance by The Kin @ 7:30 NY Design Center 200...
The Thorn Tree Project :: Celebrating 10 Years
Over the last 10 years The Thorn Tree Project has been working in the villages of Ndonyo Wasin, Sereolipi, and Lerata to give children of the nomadic Samburu tribe the opportunity to attend school. Join us and the design community for an evening that is guaranteed to be magical! The 10th Annual African Bazaar & Silent Auction. Supporting the Children of The Samburu Tribe. 10th Year...
15 tags
6 tags
3 tags
Albert Hadley
                    My life's work as a designer, social entrepreneur activist would not have been possible without the kindness, encouragement, and coaching from Albert Hadley over all the years. Not only was it because of his refined eye, but he was also a gentleman, humanitarian, mentor and a wonderful friend. In the fall of 1985, after 10 years in an ashram and 6 weeks in the highlands...
7 tags
5 tags
9 tags
6 tags
5 tags
9 tags
7 tags
8 tags
10 tags
10 tags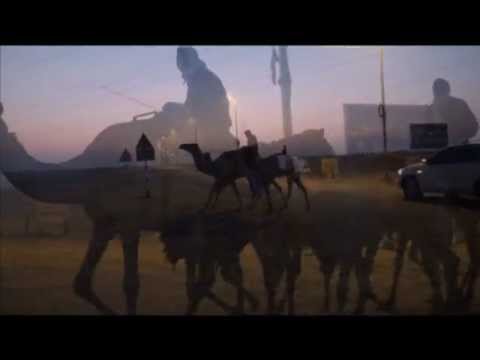 9 tags
10 tags
3 tags
4 tags
8 tags
9 tags
7 tags
9 tags
4 tags
7 tags
11 tags
3 tags
2 tags
1 tag
1 tag
2 tags
2 tags
2 tags
1 tag
3 tags
4 tags
Thought you could recycle that pizza box? Think... →
mothernaturenetwork: helpsavetheworld: Figuring out which plastics you can recycle can be confusing. Most of us feel like we're being earth-conscious when we toss something in the recycling bin, right? Well, it turns out you just might be doing more harm than good. How so? Fact is that if you include some unrecyclable items in your bin, you run the risk of the entire batch being re-routed ...
4 tags
2 tags